Ngaba, Amdo Tibet
March 10-16th, thousands of Tibetans protested across the Ngaba region. Numerous fatalities were reported and a heavy military crackdown ensued. The largest protests took place in Ngaba Town in Amdo, Tibet. (Tib: རྔ་བ་རྫོང་། Ch: 阿坝镇 Aba Town, Sichuan Province).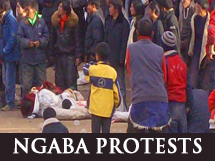 Photos from March 14-16th
of protests in Amdo Ngaba.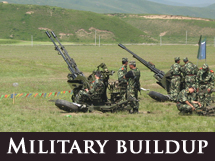 Photos of the military build up in Amdo Ngaba.